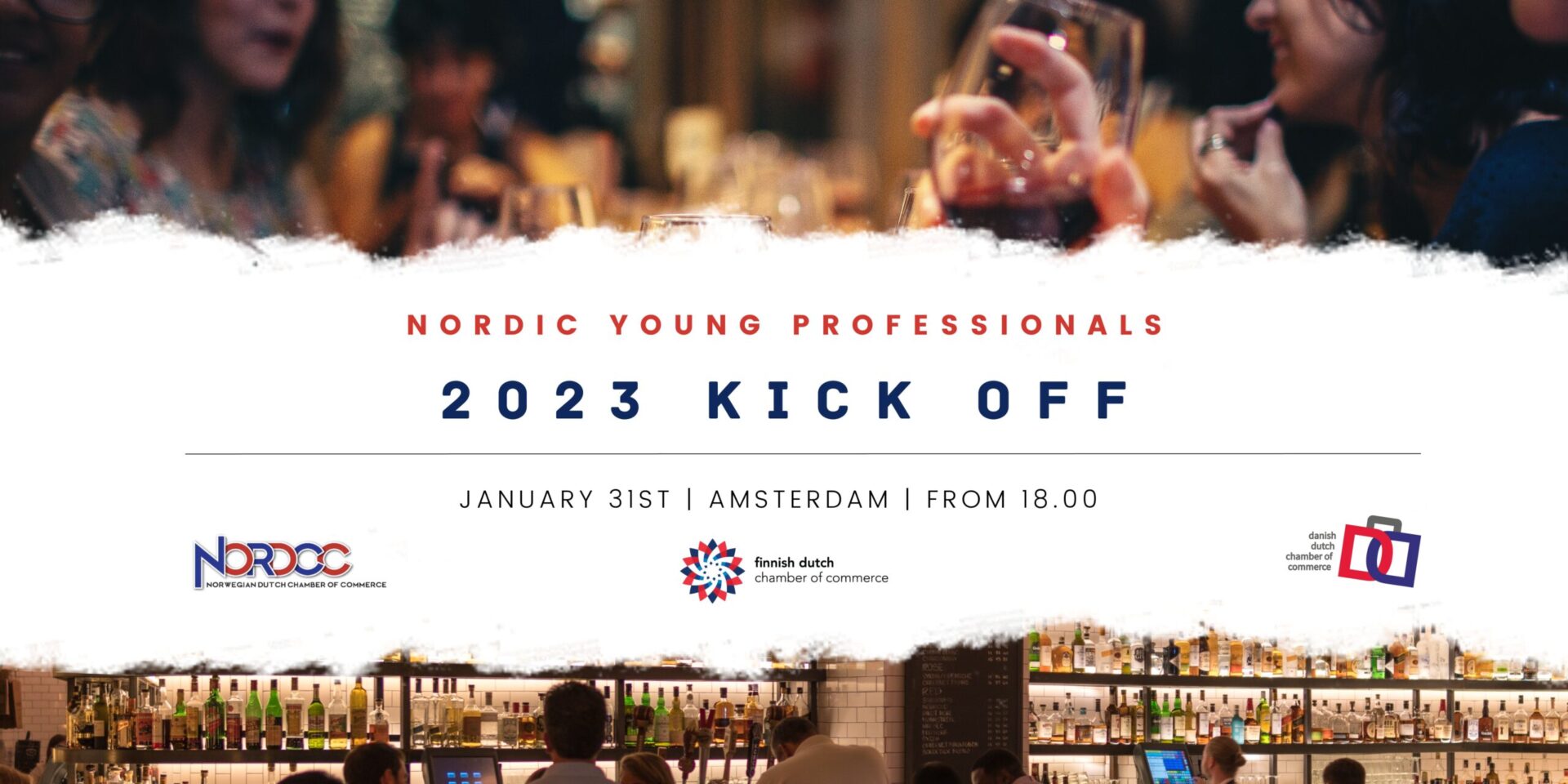 YP 2023 Kick Off
The Nordic Young Professionals (Finnish, Danish and Nowergian Dutch Chambers of Commerce) will organize the first young professionals networking event on the 31st of January in Amsterdam, starting 18:00 CET.
The location will be announced shortly!
The event is free of charge, and we will provide one drink and snacks for the participants.
Register here.