Market opportunities in Finland
Market opportunities in Finland include bioeconomy, cleantech, data centers, health and wellbeing, ICT and digitalisation, circular solutions, and travel and tourism. 
As a world leader in the bioeconomy sector, Finland offers unique opportunities for bio-based production and partnering. The success is based on an understanding of the entire bioproduct value chain, world-class experimental research, integration of cross-disciplinary sciences and "open access" pilots and demonstration platforms. Strong government support and favourable policies facilitate continuous growth and renewal of the forestry industry.
Finland's focus areas in renewable energy production are wind and solar power generation, P2X solutions, biofuels and bioenergy. Finnish companies, research institutes, universities and the public sector also work together and actively participate in creating a European battery ecosystem. In addition to these, Finland can offer highly energy-efficient manufacturing as well as digitalisation and smart energy know-how to contribute to the global energy transformation. Circular solutions are also an opportunity for businesses.
Finland offers a great location for data center and cloud service companies as a result of one of the most reliable electric grids in the world, strong internet connectivity, steady economy, and one of the lowest energy prices in Europe. Digitalisation also provides more opportunities within areas such as 5G network technology, industrial IoT, AI, and financial technology.
Finland is also a trusted location for pharmaceutical research and development operations due to its health and social services data resources which are unique when it comes to their depth and scope.
In regard to travel and tourism, Finland offers the peace and quiet of nature, security, cleanliness, and authenticity. Travel to Finland has been growing at an annual rate of about 10% for several years and as a global hotspot for business and leisure travel, Finland offers many opportunities for businesses in the travel industry.
Economy in Finland
For information on current economy statistics in Finland, please visit:
Impacts of coronavirus
Doing business in Finland
The business environment in Finland is characterised by a high level of stability, continuity, and predictability. Values of free trade and openness to investment in the globalised economy have resulted in Finland's success story. Finland's reliable infrastructure, highly educated workforce, and ease of doing business as well as one of the lowest corporate tax rates (20%) in the EU attract international companies.
Other useful links
Contact for business assistance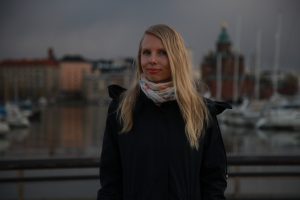 Miina Ojanperä
Policy Officer for Trade & Innovation
Embassy of the Kingdom of the Netherlands
Tel. +358 (0)9 228 920
hel-ea@minbuza.nl