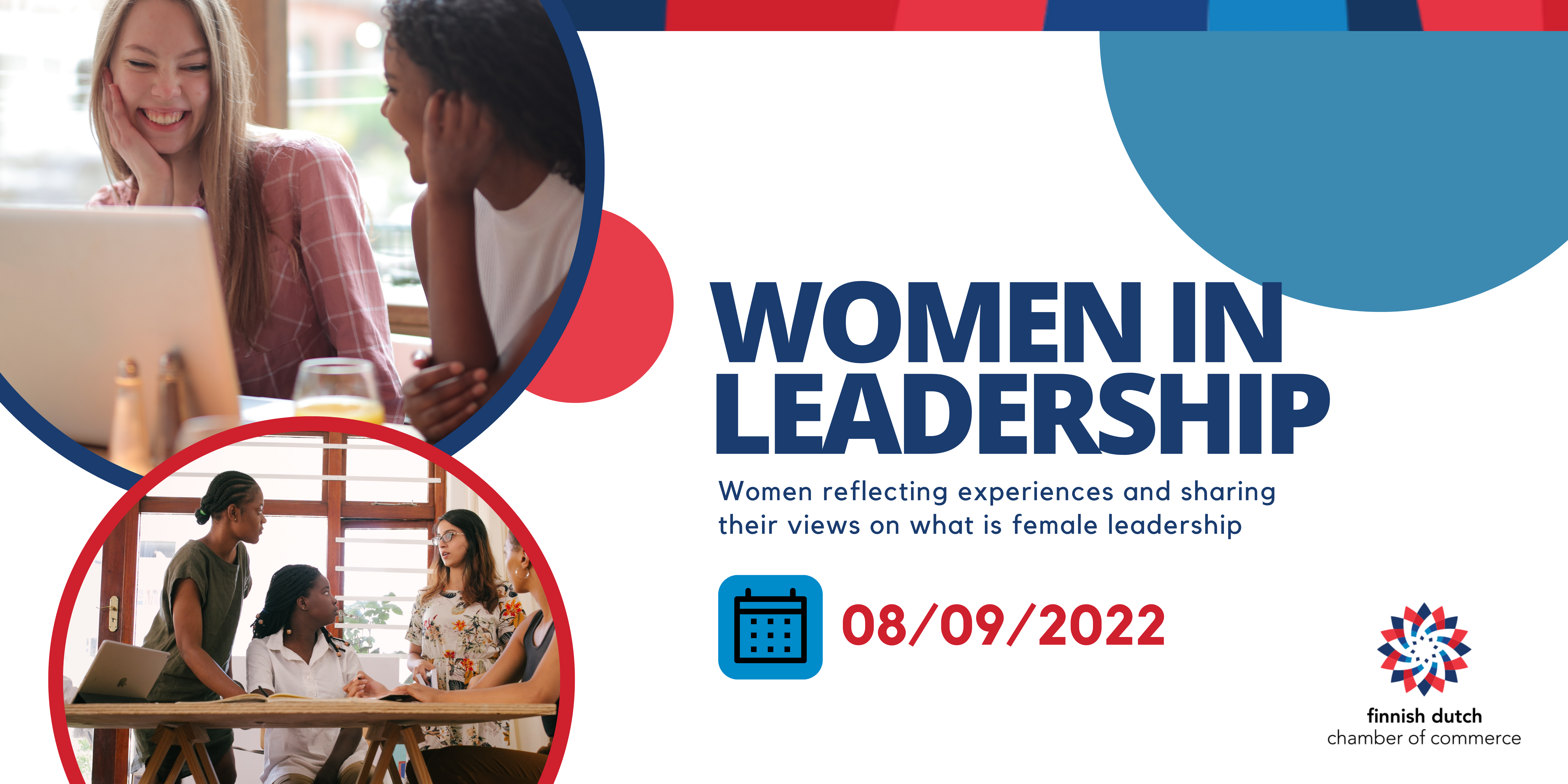 Women in Leadership
Women in Leadership – 'Purpose-driven leadership
Leadership:
There are so many ways and styles. Reimagining Leadership is needed NOW more than before. Imagine a world where leaders put purpose and altruistic values over anything else when making decisions. Being guided by their own purpose, helping others discover theirs and connecting it all to the purpose of organisation.
We are honored to welcome 4 such leaders to our "Women in Leadership" panel, organised by the Finnish-Dutch Chamber of Commerce. Join us for this wonderful in-person event. Session with leaders Tamara de Gruyter, Herma van der Wal, Reetta Ilomäki and Kristina Öström will be moderated by Andrea Orsag.
Guests:
Tamara de Gruyter
Ms. Tamara de Gruyter joined Wärtsilä in 1998 and has held several managerial and Vice President positions within the company both in Services and Marine Businesses. She was Managing Director for 2 joint ventures in China as well as a company in Singapore. Upon returning to Europe, she has held various Vice President positions. Before taking up the current position, she was the Chief Transformation Officer of Wärtsilä Corporation in 2019 and 2020. In 2020 Ms. Tamara de Gruyter was appointed President of Marine Systems globally as well as Head of Portfolio Business.
Reetta Ilomäki
Ms. Reetta Ilomäki is an independent e-commerce and digital marketing consultant, but also a landowner engaging in forest and field farming. My ultimate goal is to combine these two passions and be a business advisor for companies wanting to expand their business online in a sustainable way. My expertise lies in the Nordic market, but I'm up for the challenge around the world. I'm passionate about helping companies at all stages to unlock their full potential and think on a global scale.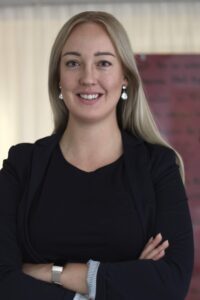 Kristina Öström
Ms. Kristina Öström, VP Branding and Marketing at Neste Renewable Aviation is a true marketing professional with a background in international aviation. Since last year, she has been driving sustainable travel forward, by increasing awareness and building preference for Nestes Sustainable Aviation Fuel. With a passion for the creative process, the part where the team gets to brainstorm and execute on-set strategies is her favorite moment. Having both worked in and led large teams, she is eager to share her learnings on how to best navigate career choices.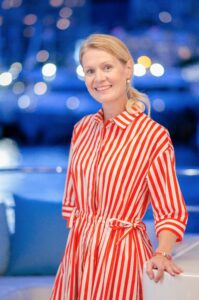 Herma van der Wal
Since April 2021 I am working as an independent in the field of coaching other directors and professionals within the healthcare environment. Previously I had a career of 35 years in mental health care. Starting as a psychiatrist and for the last 12,5 years as Chairman of the Board of Directors for Dimence Groep Deventer. The Dimence Groep has a two-headed Board of Directors and is a Business Group with a total of 10 independent foundations for wellbeing, social service, general & specialist mental health and forensic care. 2,800 people work at the Dimence Groep with revenue of circa 200 million euros. All my past positions and experience are utilised in my current business. Next to this business, I am also a member of two Supervisory Boards of healthcare organisations: Alliade, a large healthcare organisation for disabled care and elderly care, and a hospital, Ommelander Ziekenhuis Groningen.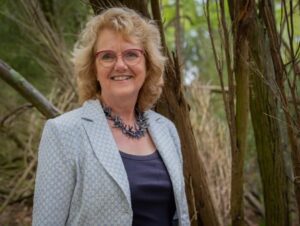 Andrea Orsag
Andrea is a co-founder of MissionC, a strategy advisory based in Amsterdam on a mission to accelerate the transition to Circular Economy on a global scale. As a consultant she advises companies and organisations on their sustainability missions – helping them to embed sustainability into their strategy, redefining business models towards circularity, raising people engagement, developing and executing sustainability programs, and aligning their core functions such as Risk and Finance. From shaping the vision to making it happen. Andrea also acts as a speaker, guest lecturer, expert moderator, and facilitator on topics related to Sustainability and Impact.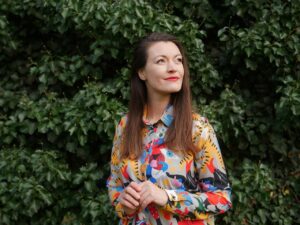 Program:
15.30 hrs Welcome & registration
16.00 hrs Women in Leadership session
17.30 hrs Networking
18.30 hrs End of program
Venue:
Reaktor
Oude Looiersstraat 51
1107 SN Amsterdam
Registration:
Participation is free however registration is compulsory. Please send an e-mail to patrice.vdheiden[@]fdcc.eu with name, company/organization or sign up by filling out the registration form here.
Listen to the stories, join the Q&A session, and enjoy drinks & finger food during the networking.