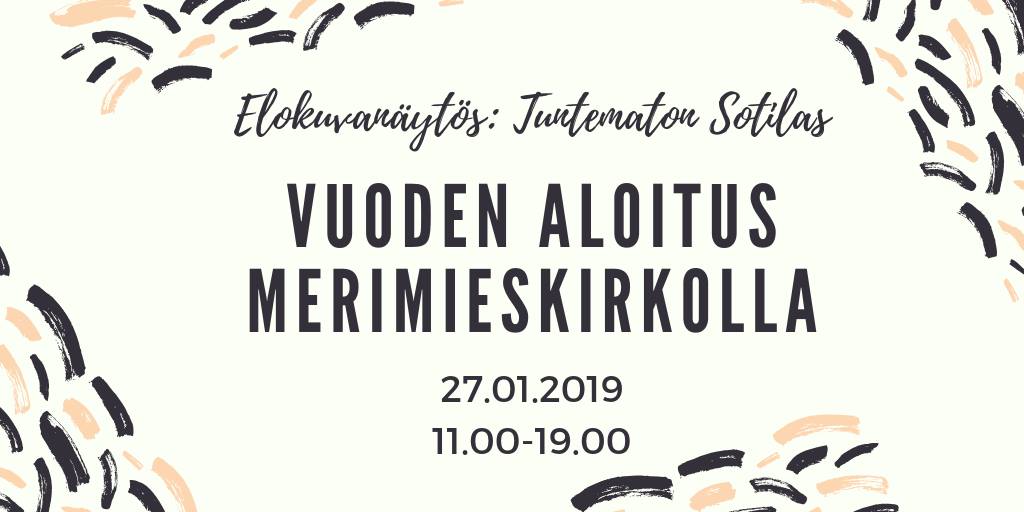 Opening 2019 at the Seamen's Church
Foundation Finland100 will organize a film event at Finse Huis, where we will show the movie, Unknown Soldier (Tuntematon Sotilas, 2017).  
Date:
27th January 2019
Program: 11.00-19.00
Time:
11.00 Service (church hall)
12.00 Coffee after the service (cafeteria)
12.45 Toasting for the new year 
13.30 Tuntematon sotilas 2017 (church hall) (3h + a small break)
17.00 Soup (cafeteria)
We have pea soup (hernekeitto) with bread. Vegetarian pea soup also.
The movie has English subtitles.
Fee:
Movie + soup is €20 / the movie without soup €15
Venue:
Finse Huis,
64, 's-Gravendijkwal,
3014 EG
Rotterdam
Note that the space is limited to only 50 people. Register by sending an email to Rotterdam@merimieskirkko.fi