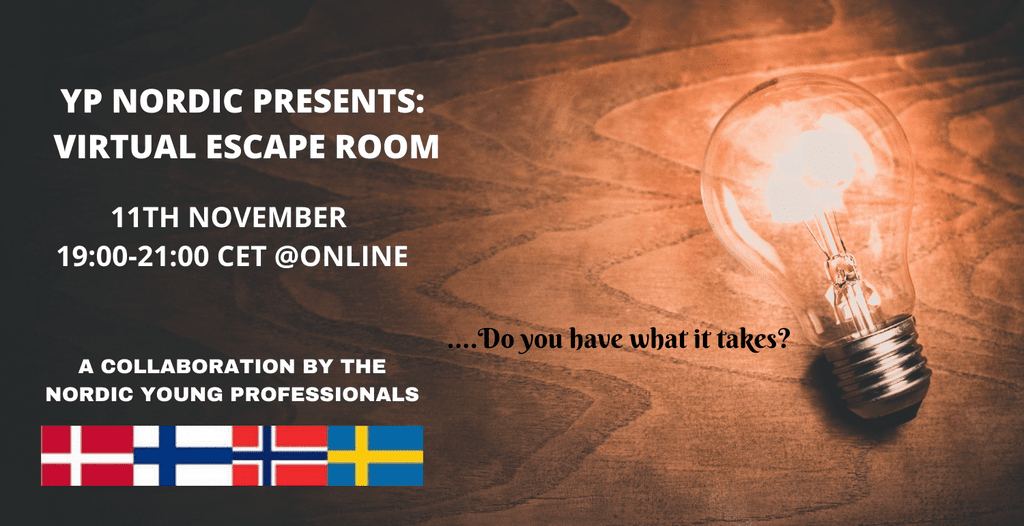 Nordic YP Afterwork: Virtual Escape Room
The Nordic Young Professionals invite you to take part in an hour filled with fun, adventures, and challenges to test your ability to effectively collaborate in order to find the clues and escape in under an hour.  We welcome you to our very first Virtual Escape Room together!
You will be split into different teams and compete against the other teams for the chance of winning a special prize!
Date: 11th November
Time: 19:00-20:30 CET
You can join free of charge, but there are only 25 spots available so sign up now via the following link to secure your spot!
https://docs.google.com/…/1FAIpQLSd19dc…/viewform