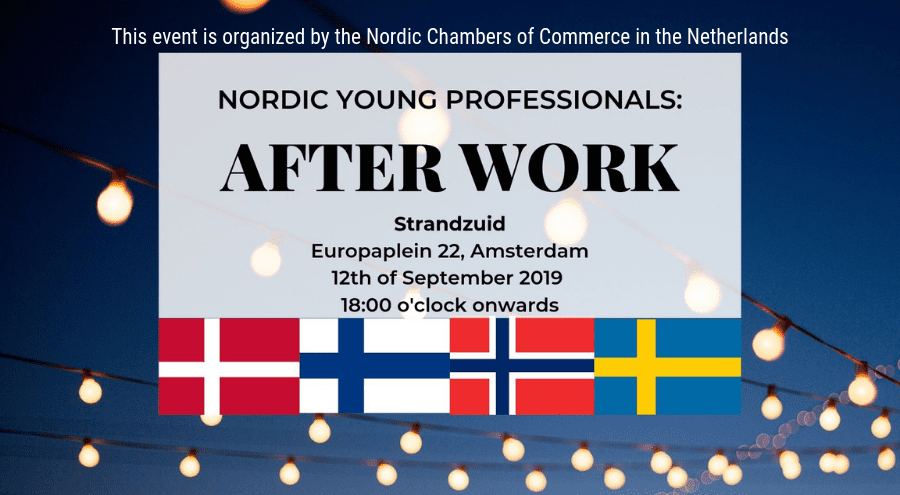 Nordic YP Afterwork: Strandzuid
Would you like to meet other Nordics in a laidback environment? The FDCC would like to invite you to the After Work- event on Thursday 12th of September and offer you an evening filled with drinks, snacks and of course networking in a relaxed setting. This event is a great opportunity for both members and non-members to get to know the Nordic Chambers and meet up other young professionals in an informal setting. The event is free, open for everyone and there is no registration is needed!
Venue: Strandzuid, Europaplein 22, Amsterdam.
Date and time: 12th of September, 18:00 hrs onwards.