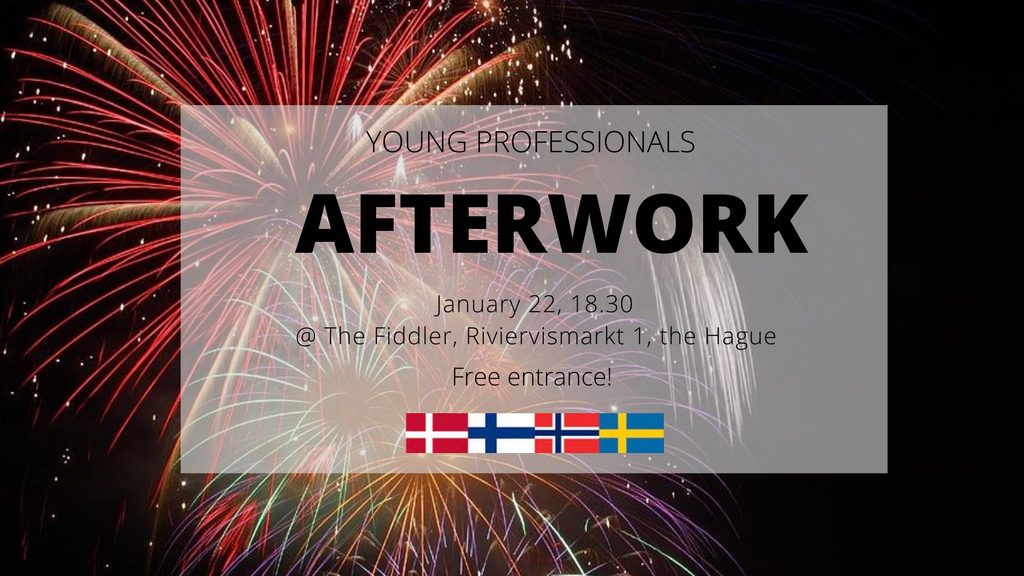 Nordic YP Afterwork: The Fiddler
Save-the-Date for Nordic Young Professionals: After Work!
The Nordic Chambers of Commerce are again warmly welcoming you to the Nordic Young Professionals After Work Event on January 22, 2020. This time we are celebrating the beginning of the year 2020 in The Fiddler, the Hague. More information about the event coming soon!
This event is a great opportunity for both the members and non-members to get to know the Nordic Chambers of Commerce and meet up with other Young Professionals in an informal setting. Let's have a nice evening filled up with drinks and relaxed networking!
Venue: The Fiddler: Riviervismarkt 1, the Hague
Date and time: January 22, 18.30 o'clock onwards
Free entrance!