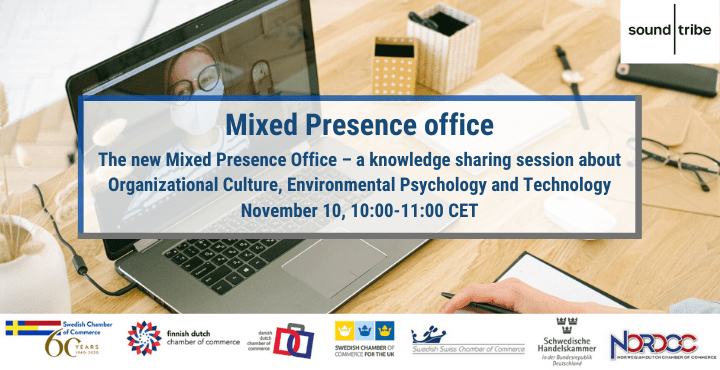 Mixed Presence Office
Welcome to join us in a webinar: Mixed Presence Office, the office of the future – a knowledge sharing session around Organizational Culture, Environmental Psychology, and Technology, on the 10th of November, 10:00-11:00 CET!
Almost 50% of employees opt for permanent home working days and fixed office days in the future where employees come to the office for knowledge sharing, cooperation and meetings and other tasks are carried out from home. How do you as an organization stand prepared to support this new normal? Are you equipped with the right environment and technology to make your colleagues thrive and perform?
The Mixed Presence Office concept gives you a fresh insight on how to tackle this from a People, Environment and Technology perspective. We believe this will be the game changer for performance and innovation keeping the social connections within the organizations alive.Sign up at https://bit.ly/3kd0Jfc! Members of FDCC can sign up via "guest registration", please mention FDCC as your organisation.
The event is held in partnership with Swedish Chamber of Commerce for the Netherlands, Swedish Swiss Chamber of Commerce, Swedish Chamber of Commerce for the UK, the Danish Dutch Chamber of Commerce, and the Norwegian Dutch Chamber of Commerce.