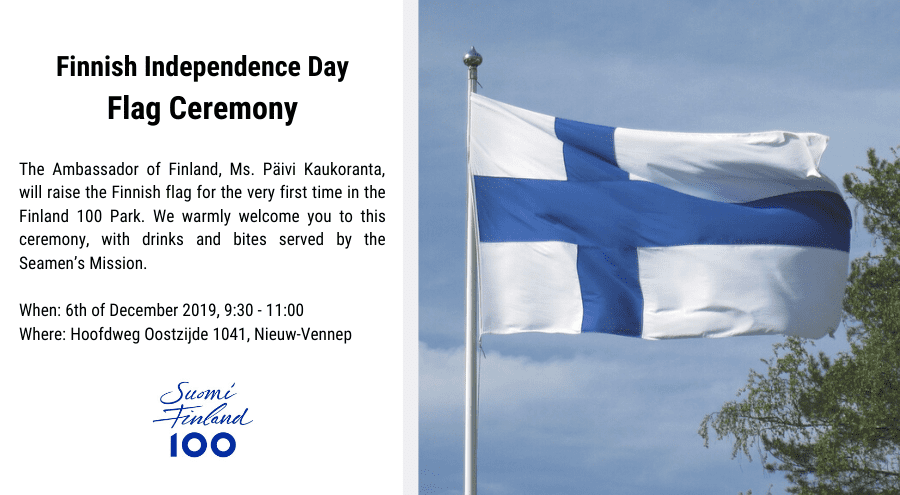 Independence Day Flag Ceremony
Click here to view the photo gallery!
On Finnish Independence Day 6th December, the Ambassador of Finland, H.E. Ms Päivi Kaukoranta will raise the Finnish flag for the very first time in the Finland100Park. The Foundation Finland 100 in the Netherlands, Vereniging Nederland-Finland, the Seamen's Mission, and the FDCC warmly welcome you to this ceremony to celebrate Finnish Independence Day, with bites and drinks served by the Seamen's Mission.
Facebook event: https://www.facebook.com/events/399806517616277/
When: 6th of December 2019, 9:30 – 11:00
Where: Hoofdweg Oostzijde 1041, Nieuw-Vennep