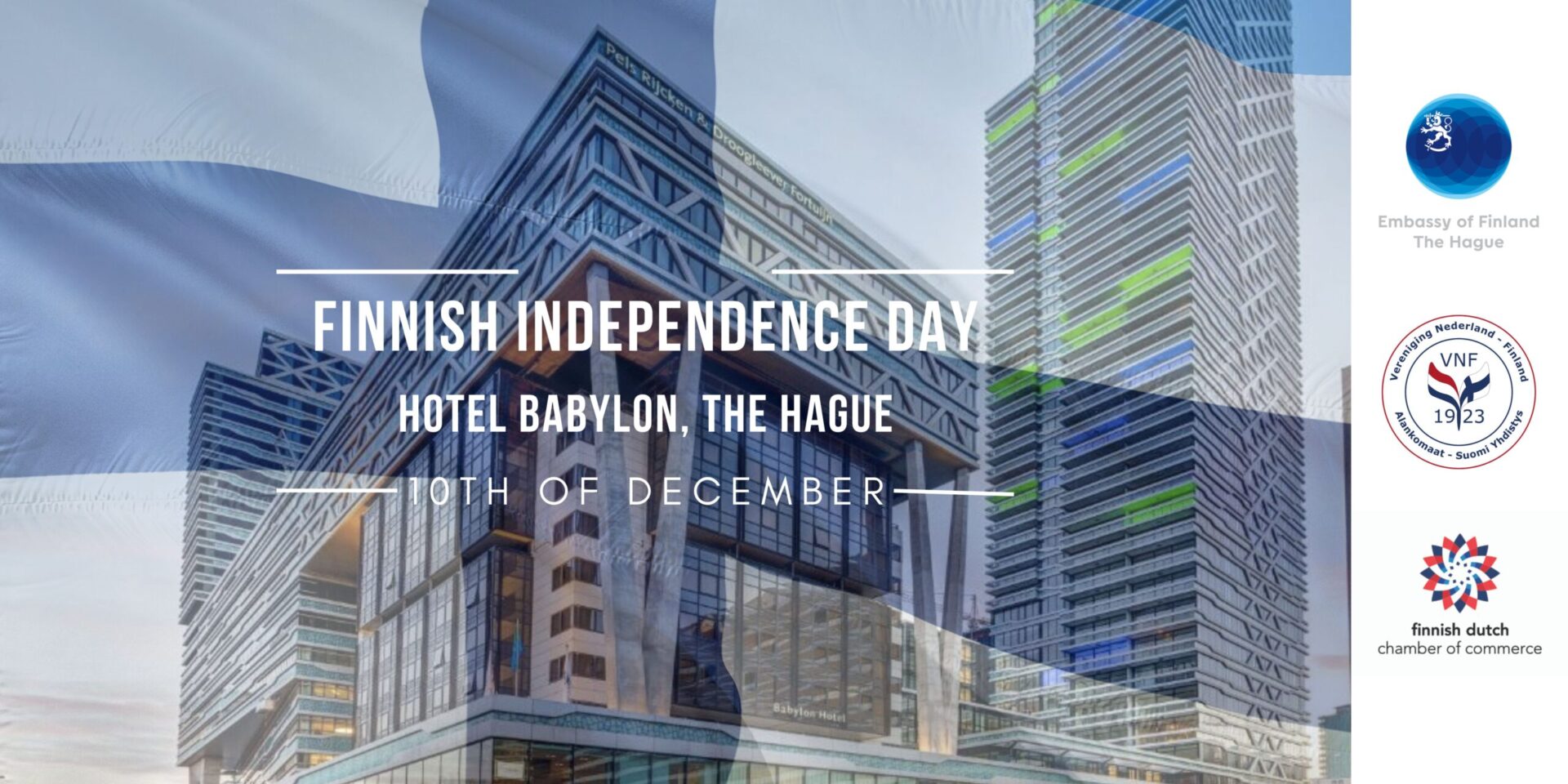 Finnish Independence day celebration
The VNF, FDCC, Foundation Finland 100, and the Embassy of Finland would like to invite you to celebrate Finland's 105th independence day on the 10th of December, at Hotel Babylon, The Hague.
We offer a three-course dinner, accompanied by live music, performed by singer Kirsi-Marja Harju and guitarist Jonathan Dåfgard.
When: 10th December, from 18:00-23:30 CET
Where: Hotel Babylon, The Hague (Bezuidenhoutseweg 53, 2594AC, Den Haag)
Dress code: semi-formal
Price: 55€ for FDCC members, 75€ for non-members
You can register by filling out the form here.