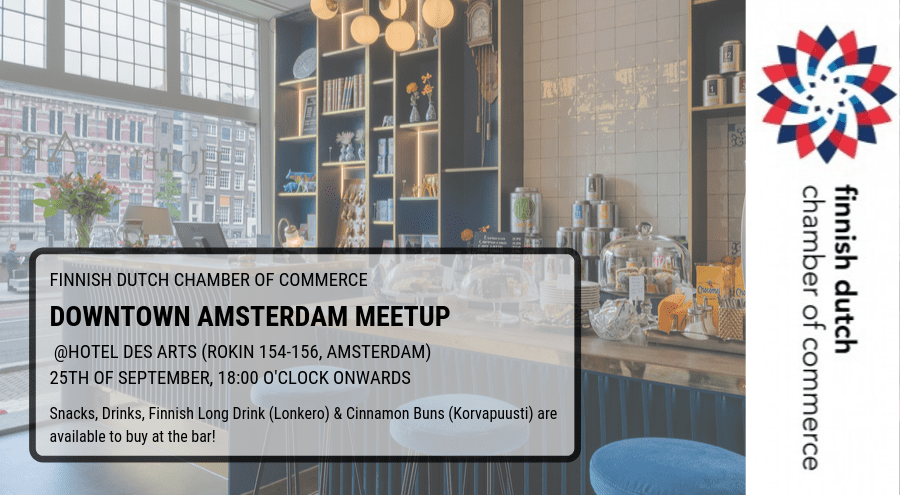 Downtown Amsterdam Meetup
Here is the link for the photo gallery of the event. 
The FDCC proudly offers you an invitation to our first Downtown Amsterdam Meetup event of the fall 2019! We would like to offer an evening with networking in a relaxed setting, with a possibility to buy snacks, drinks, and Finnish specialties (Long Drink, Cinnamon buns) for the bar. This event is a great opportunity to get to know the members of the FDCC board, as well as other members, in an informal setting. Please remember that non-members are more than welcome to join this event as well. This event will be held on Wednesday the 25th of September from 18:00 o'clock onwards in an authentic Amsterdam monument building in the heart of Amsterdam, Hotel Des Arts.
Venue: Hotel Des Arts, Rokin 154-156, Amsterdam.
Date and time: 25th of September, 18:00 o'clock onwards.
Registration: This event is free of charge, registration is recommended but not mandatory. Please register via office@fdcc.eu