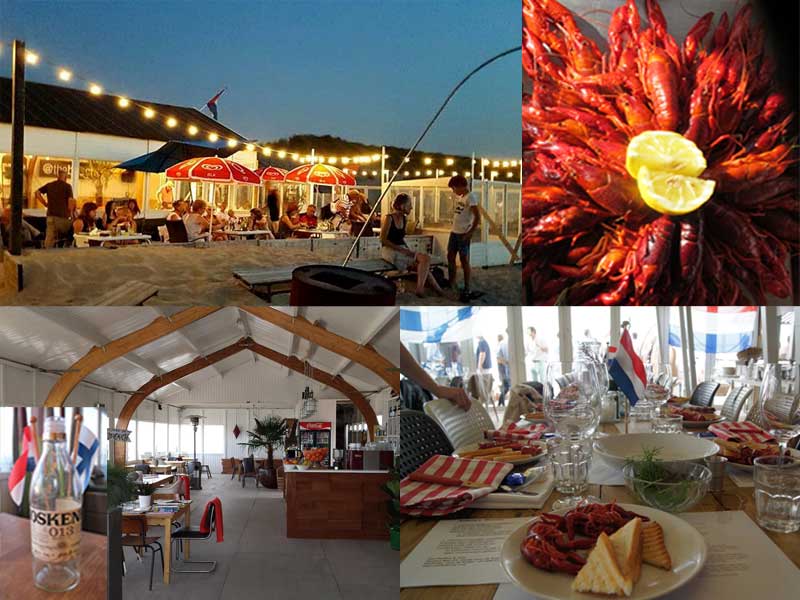 Crayfish Party by the VNF
This is an open invitation for the FDCC members on behalf of the Vereniging Nederland-Finland.

The VNF Crayfish Party is becoming one of the most important and sociable traditions of the VNF. On 15 September it will be organized again at the Zuiderstrand in The Hague. Because of the good experiences from previous years, the party is becoming even tastier and more atmospheric.

Upon arrival you will receive a Prosecco as a welcome drink. The crayfish are supplemented with fish soup, quiche, various salads and different types of bread and cheese.
Crayfish must of course be able to swim so we have different drinks according to your preference. In addition, Koskenkorva is served. To emphasize the Finnish atmosphere, FDCC member company Pentik's crayfish napkins are decorating the tables. Appropriate background music is played, and you can also bring your favorite CD. For dessert, there is homemade cheesecake together with a cup of coffee or tea. 

The crayfish party offers a unique opportunity to bring your friends and enjoy a summer party on the beach. The party location requires a walk through the dunes of about 12 minutes.
Date & time:
Saturday, September 15 from 16.00 – 22.00 hrs
Venue:
At the Beach, Zuiderstrand, Strandslag 8, The Hague
http://www.atthebeach.nl/

Participation fee:
Price for FDCC members and their avec's: € 38,50 per person. Non-members pay the cost: € 54,50 (already a good reason to become a member…) Everyone is welcome!
If you want to become a member of the FDCC to get the discount, you can do so here: https://fdcc.eu/members/become-a-member 

Registration:
FDCC members: To get the discounted price for you and 1 avec, please register before 5 September at patrice.vdheiden@fdcc.eu. Non-members: register at info@vnf.nu.
You will then receive a request for payment and a detailed route plan.