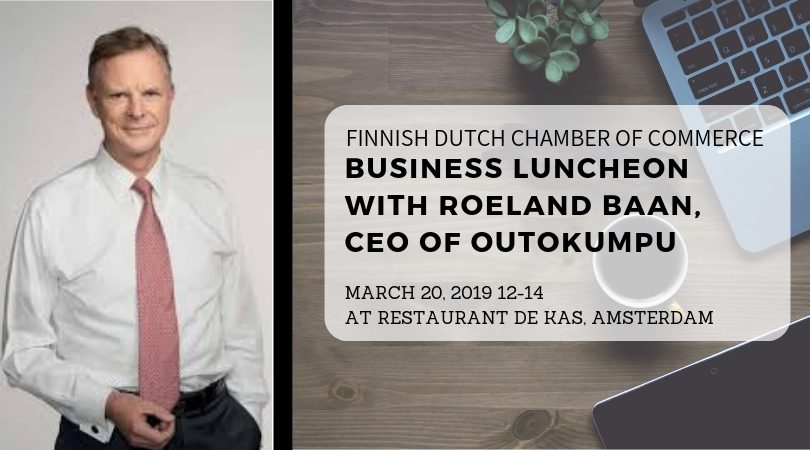 Luncheon: Roeland Baan, CEO Outokumpu
You can view the picture gallery here.
We have the great pleasure of inviting you to a Business Luncheon with Roeland Baan, CEO of Outokumpu.                                                                                                     
The luncheon will take place from 12:00 to 14:00 at De Kas Restaurant (TBC), on Wednesday the 20th of March in Amsterdam.
In this event the Ambassador of Finland, H.E. Ms Päivi Kaukoranta, will be present. 
Fee: 
Members and their Guests: 48€
Young Professionals: 38€
Non-members: 58€
Venue (TBC):
De Kas Restaurant
Kamerlingh Onneslaan 3
1097 DE
Amsterdam
See this page for updates closer to the event!