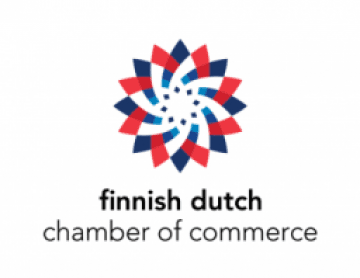 Annual General Meeting

View photos from the event here.
The FDCC had once again the privilege to arrange the Annual General Meeting at the residence of the Ambassador of Finland, Ms Katri Viinikka.
The Annual General Meeting was opened by the Finnish Ambassador. The Ambassador's speech highlighted the cooperation in the Finnish and Dutch community and the Embassy's role in promoting bilateral trade. In addition, the Ambassador pointed out that this year marks 100 years of diplomatic relations between Finland and the Netherlands.
Petra Wullings closed her eight year term as Chair and during the meeting Mikko Ylä-Kauttu was appointed as the new Chair of FDCC. Jesse Rep and Johanna Raivio were elected as board members. Susanna Nevalainen resigned from the board. The member statistics received positive comments and the financials and the budget were approved. Additionally, the events of 2017 were presented on behalf of the Finnish Dutch Chamber and the Young Professionals. The new Chair presented the upcoming events for 2018.
Beside presentations of the Chamber's board and activities the achievements of two members of the FDCC community were recognized during the meeting.
Ismo Vaittinen was appointed Honorary Member of the Finnish Dutch Chamber of Commerce.
General Manager Patrice van der Heiden received the Finland 100 Special Medal of Merit awarded by the Finnish Chamber of Commerce. This Medal is exclusive to Finland's centenary.