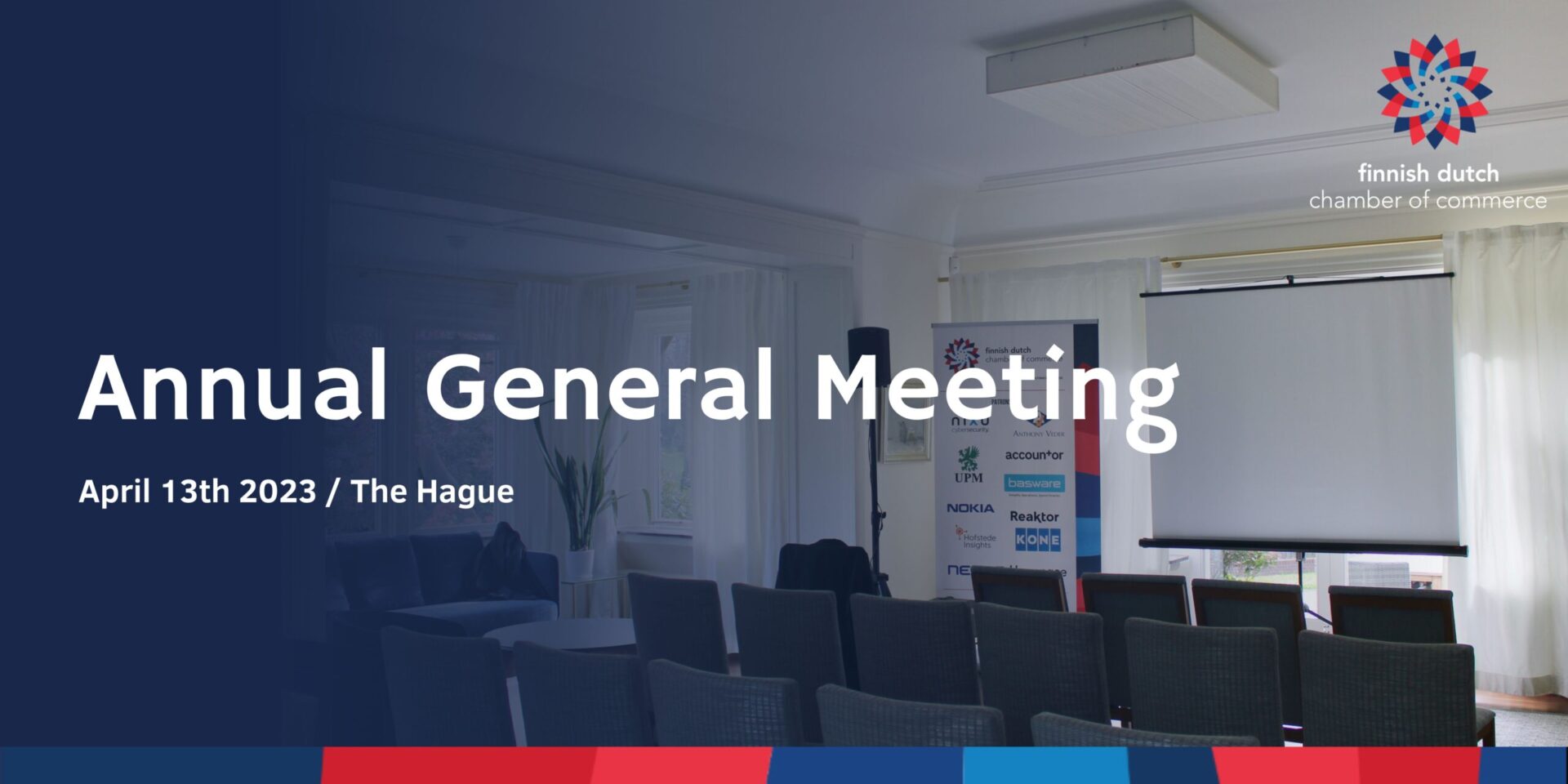 Annual General Meeting
The Annual General Meeting of the FDCC is set for April 13th in the Hague, at the Finnish Ambassador's residence. Here, we will present our annual report, and provide insight into the FDCC's future plans. The schedule is as follows:
18.00 – Registration and welcome
18.30 – Start of the Annual General Meeting
19.30 – Networking and Buffet dinner by EHTA Catering
21.00 – End of programme
Opening remarks will be made by the ambassador of Finland, Mr. Ilkka-Pekka Similä. Registration for this event is compulsory – but also without cost. Additional information is to be sent before the start of the event.