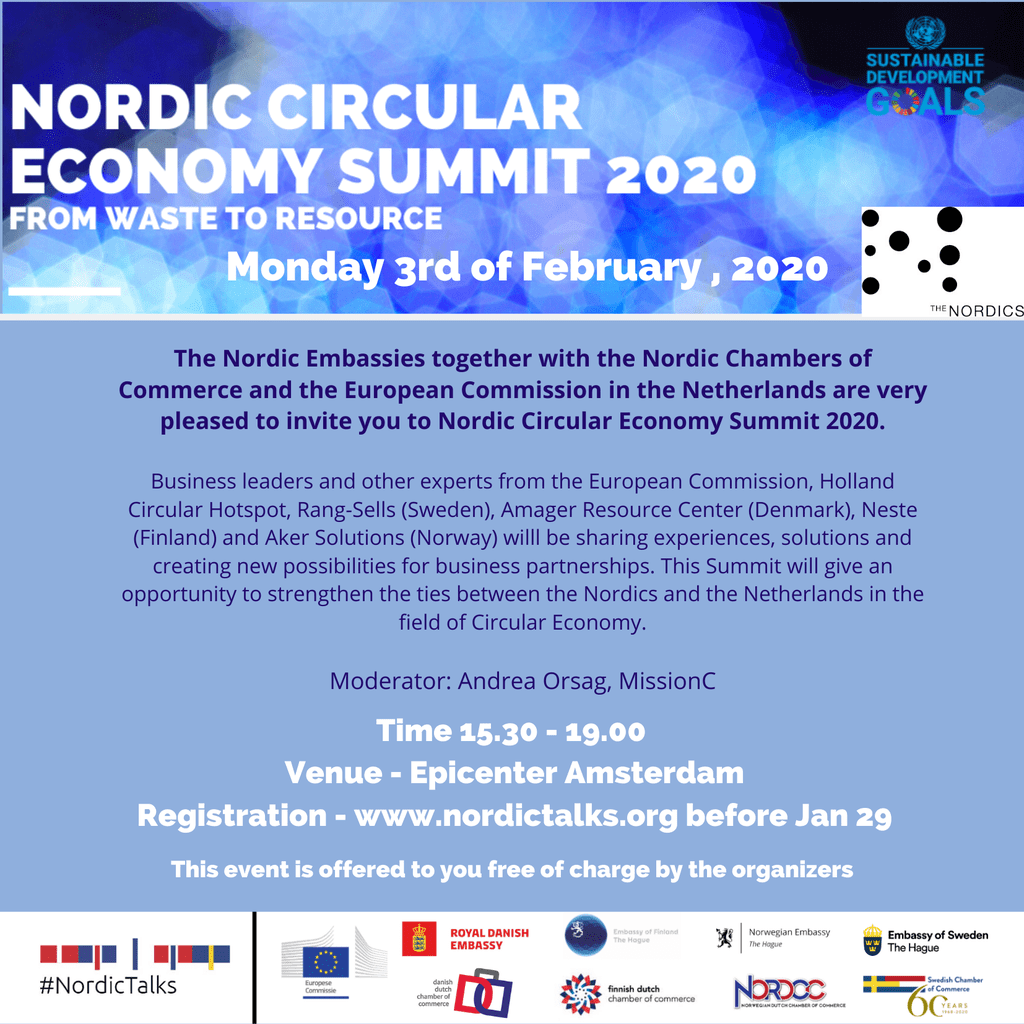 Nordic Circular Economy Summit 2020
On 3rd of February 2020, the EU Commission, the Nordic Embassies and the Chambers of Commerce in the Netherlands are inviting you to the Circular Economy Summit 2020 to explore the future of circular economy with the theme "From Waste to Resource". Business leaders and other experts from Nordic Countries and the European Commission will be sharing experiences, solutions and creating new possibilities for business partnerships. The Summit will give an opportunity to strengthen the ties between the Nordics and The Netherlands in the field of Circular Economy.
Date: February 3, 2020
Time: 15.00 – 19.00
Venue: Epicenter, Amsterdam
This event is offered to you free of charge by the organizers! Registration is required via office@fdcc.eu
For more information click here.