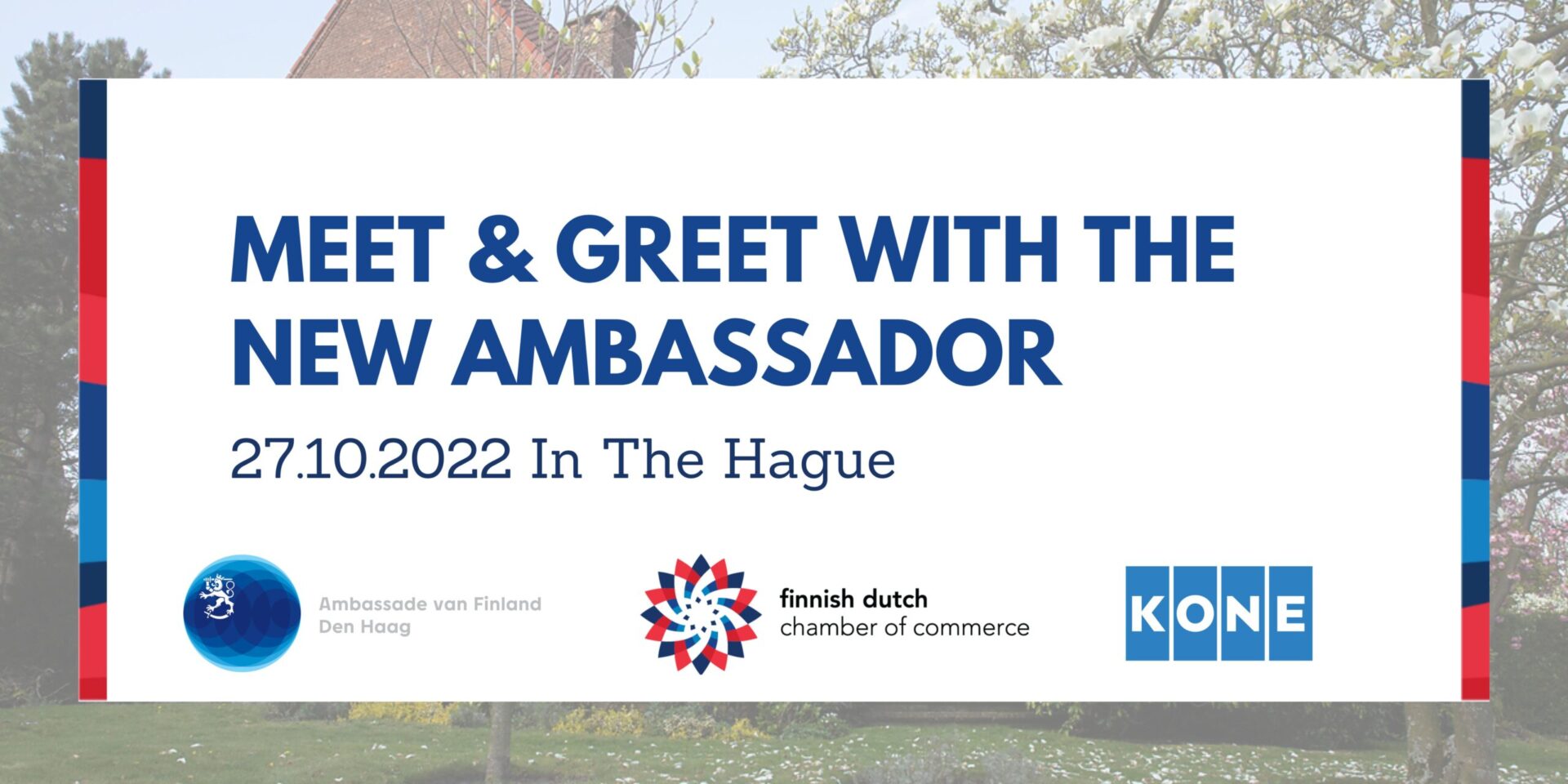 Meet & Greet with the new Ambassador
Dear Members,
The FDCC warmly welcomes you to meet the new Ambassador of Finland H.E. Ilkka-Pekka Similä. You will have the opportunity to present yourself and give a short company presentation (elevator pitch), followed by a celebration of the 35th anniversary of the FDCC with a walk-in dinner, provided by Ehta Catering.
As usual, the Meet & Greet will be hosted by Kone in The Hague, at Rijn 10, on the 27th of October, starting at 16:00. Please find the schedule below.
16:00: Welcoming
16:30-18:30: Meet and Greet with the Ambassador, including company presentations
18:30-21:00: FDCC 35th Anniversary walk-in dinner, by Ehta Catering
The event will be free of charge for FDCC members and member companies, however, registration is mandatory, and can be done by filling out the registration form here.
Non-members are also welcome to join us, with a participation fee of 75€. If you or your company is not a member of the FDCC, please specify that when registering.
We hope to see you there!