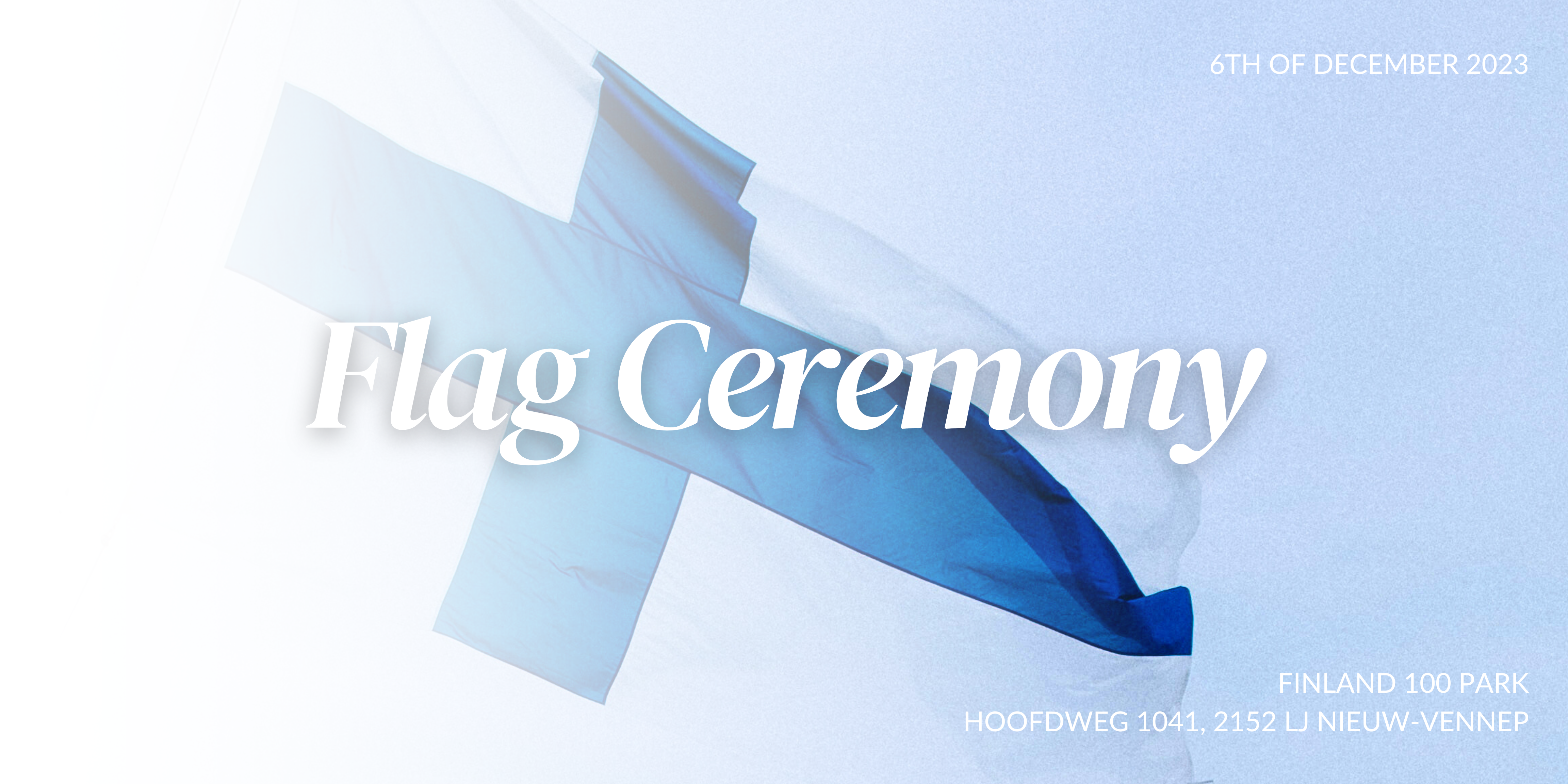 Flag Ceremony in Finland 100 Park
We are excited to invite you to a flag ceremony in honor of Finnish Independence Day. On this yearly occasion, the Ambassador of Finland Ilkka-Pekka Similä, will proudly raise the Finnish flag in the Finland100Park. The Foundation Finland 100 welcomes you to join us for this ceremony as we celebrate Finland's 106th Independence Day.
The event is held on the 6th of December 2023, at Finland100Park and the program for the day is the following:
8:30 AM The morning will kick off with a delightful reception, allowing you to enjoy warm conversations with fellow guests.
9:00 AM The official flag-raising ceremony, hosted by the ambassador Ilkka-Pekka Similä
9:30 AM End of the Program
We kindly ask you to inform your participation on email at office (at) fdcc.eu or through this form. We look forward to sharing this special day with you as we come together to celebrate Finnish Independence Day!