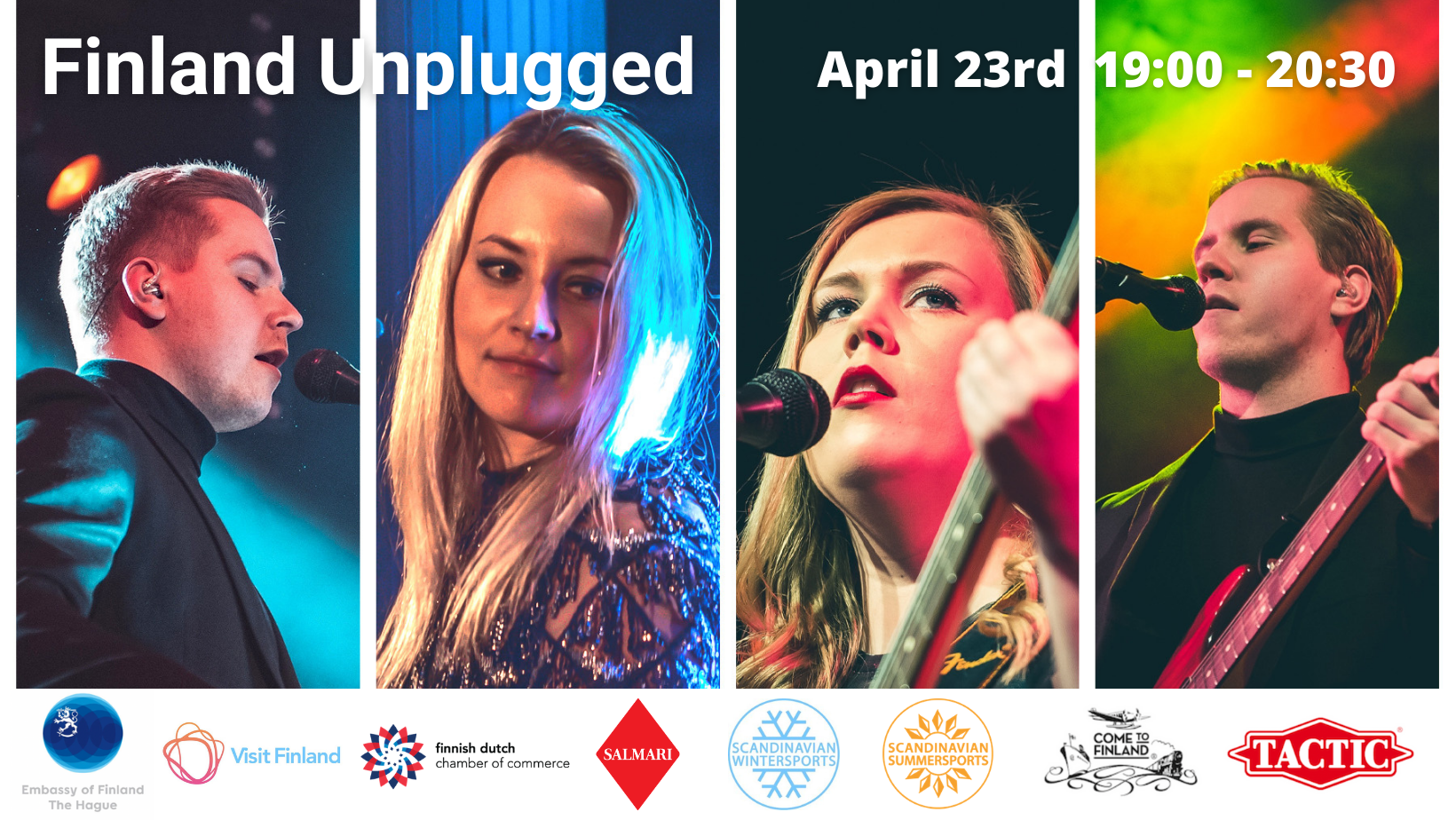 Finland Unplugged
Missing concerts and live music? Interested in Finland and the Finnish culture? Looking for new interesting things to do on your Friday evening? If so, don't wait any longer! Grab a drink and snacks and join us for an evening of live music and fun at our virtual Finland Unplugged wish concert on Friday 23rd of April at 19:00 CET!
Together with Visit Finland and the Embassy of Finland in The Hague, FDCC is organizing a live concert where a band will play songs from the most iconic Finnish songs to international hits! In between songs, we will hear interesting titbits about Finland and the Finnish culture and you will have a chance to participate by asking questions and chatting with other audience members! 
Sign up now because the first 35 people to sign up will receive a fun gift bag filled with some goodies from our sponsors/partners! The gift bag includes Salmari, a vintage poster -themed game or puzzle by Come to Finland and Tactic, a buff scarf by Scandinavian Seasons, and much more. Thank you for our sponsors for contributing to the gift bag!
We are also honored to have the Finnish Ambassador to the Netherlands, H.E. Ms. Päivi Kaukoranta opening the event.
Sign up for the event here!