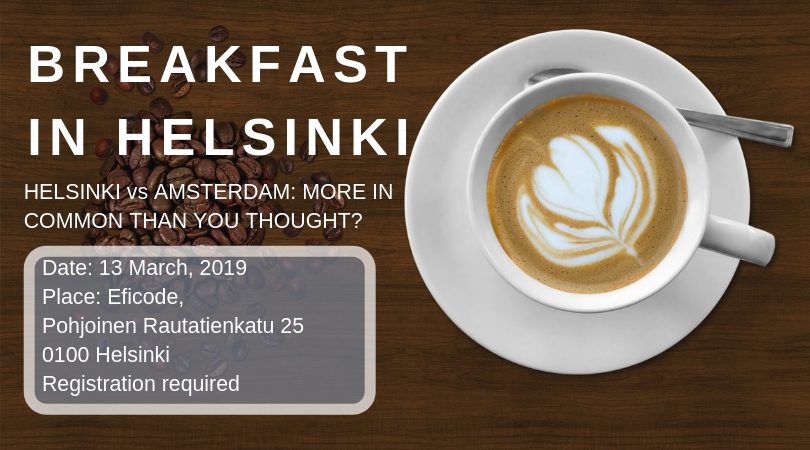 Breakfast Event: Helsinki vs. Amsterdam
You can view the picture gallery here.
We warmly invite you to a breakfast event hosted by the FDCC and Eficode in Helsinki!
Our speakers for the event, Tommi Laitio, Executive Director of the Culture and Leisure Sector of the City of Helsinki, and Heikki Hämäläinen, Chief Commercial Officer of Eficode Group, will discuss the business and cultural environments of Finland and the Netherlands.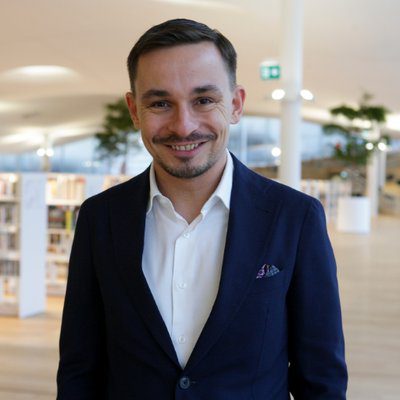 Tommi Laitio will address the cultural and other pull factors of the City of Helsinki for businesses and their employees, compared to those of Amsterdam. Laitio worked in Amsterdam for several years in the mid-2000s as a Programme Manager in the European Cultural Foundation, and his current position, is in charge of the City of Helsinki's culture, sport and youth services.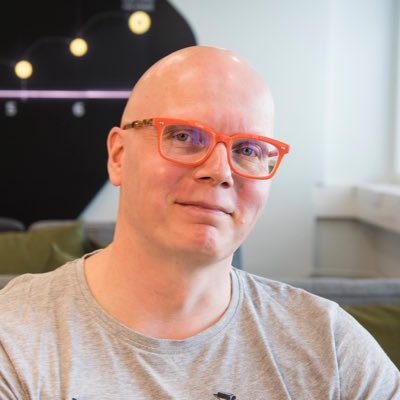 In this event the Ambassador of the Netherlands, H.E. Mr Cees Bansema, will be present.
Eficode is a software and design company that helps its clients to succeed in software production. The company is present all over Scandinavia and Europe with offices in Helsinki, Tampere, Gothenburg, Stockholm, Copenhagen, Amsterdam and Munich. 
Heikki Hämäläinen,Chief Commercial Officer at Eficode Group, will present the company's internationalization journey and discuss differences in business culture between Finland and the Netherlands, 
Welcome on the 13th of March, from 8:30-10:00!
Venue:
Eficode
Pohjoinen Rautatienkatu 25
00100
Helsinki
Participation fee:
The event is free of charge. However, registration is mandatory.
You can register via office@fdcc.eu before the 8th of March.
Please inform us about possible dietary restrictions as well as allergies.