Market opportunities in the Netherlands
The Netherlands is the fourth largest exporting country of Finland and the sixth biggest economy in the eurozone.
The priority themes regarding the best market opportunities in the Netherlands continue to be energy transition and circular economy. Other important themes are responsibility, digitalisation, and smart solutions. Brexit is predicted to boost the position of the Netherlands which also influences the Finnish companies in the country.
There is a need for new circular and bio economy solutions, biomaterials, and solutions for production, supply, saving, and storage regarding electricity and energy. There is an interest for more responsible strategies and operations models, raw materials, production, products, and services. Some important sectors are value chains for circular economies of plastic, metal, and textiles. Energy transition also opens cooperation opportunities in building hydrogen knowhow, hydrogen ecosystem, and hydrogen infrastructure.
Digitalisation has provided more opportunities for smart and information security solutions, as well as for environmental solutions and construction industry, such as 5G technology and smart-building. There is a need for indoor air solutions and new residential technologies, too. Webstores also create potential for companies to operate even from Finland.
Economy in the Netherlands
For information on current economy statistics and news in the Netherlands, please visit
Doing business in the Netherlands
The Netherlands is among the best countries for technology and innovation and one of the most open economies in the world. The advantages of doing business in the Netherlands also include outstanding infrastructure, such as Europe's largest port, a competitive business climate and strong treaty network. The Netherlands is an internationally oriented country, and thus it is a home to many highly educated foreign workers.
Impacts of coronavirus
As the year 2020 began, the Netherlands faced the coronavirus outbreak from a good financial situation. The impacts of the first wave were limited compared to other EU countries and the government was prepared for the second wave by providing extensive support measures for a total of €35bn in 2020. In addition to that, the government has set up a €20bn investment fund which will put money into boosting economic growth and maintaining prosperity over the coming five years.
Other useful links
Contact for business assistance
Petra Wullings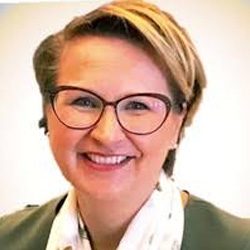 Trade Advisor, Team Finland Coordinator
Embassy of Finland
Tel. +31 (0)6 105 45 937
petra.wullings@formin.fi